Couple turns hobby into thriving furniture business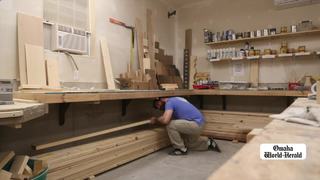 In a workshop on the family farm, a husband and wife are living their dream. What started as a way to furnish their own home, has grown to a new work space, a small staff and a thriving business.
On the ten-acre property, is where Saltcreek Farmhouse produces furniture, clocks, lighting and more.