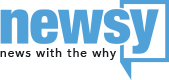 kmtv.com
National News Partner
2 Senators Will Try To Force A Vote On A Bill To Protect Mueller
Two senators are trying to push legislation to protect special counsel Robert Mueller in the wake of former Attorney General Jeff Sessions' forced resignation.
Republican Sen. Jeff Flake and Democratic Sen. Chris Coons will attempt to force a vote on a bill next week that would help safeguard Mueller's job. The Senate Judiciary Committee passed the legislation last year, but it hasn't made much progress since.
But, it would only take one senator to block the vote. And the fact that the GOP-run Senate hasn't already moved the bill forward suggests not all senators will be on board.
On Wednesday, President Donald Trump bypassed the DOJ's hierarchy and appointed Jeff Sessions' chief of staff, Matthew Whitaker, as acting attorney general.
That decision prompted nationwide protests because Whitaker, who now oversees the special counsel, has criticized Mueller's probe and expressed a desire to limit it.
Last year, he wrote an op-ed titled "Mueller's Investigation of Trump Is Going Too Far."
Additional reporting by Newsy affiliate CNN.
---
Trending stories at Newsy.com