Cooler, Sunny Friday
Feeling Like Fall This Weekend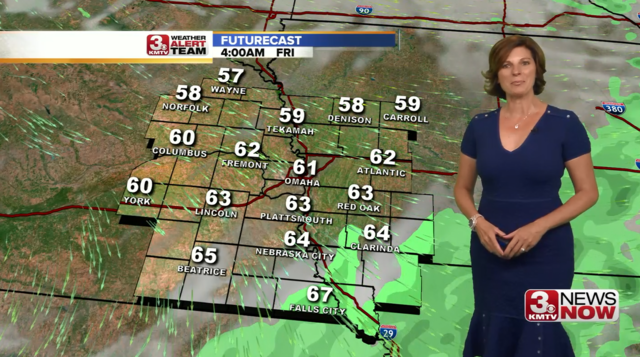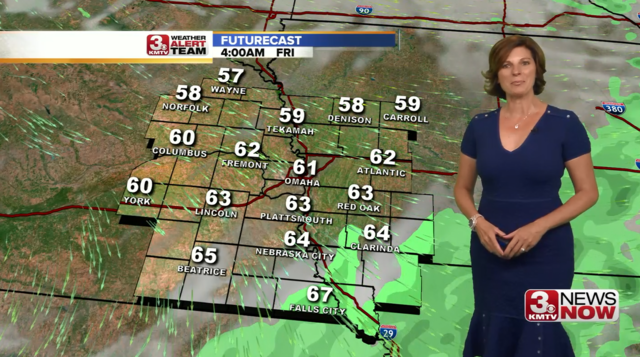 OMAHA, Neb. (KMTV) - Omaha set a new record high on Thursday. The official high was 95° which breaks the old record of 93° set in 2016 and 1931.
Friday starts off with temperatures in the mid to upper 50s, and with a breezy northwest wind we will only warm into the mid 60s for the afternoon with mostly sunny skies. Keep a jacket handy if you have any outdoor evening plans.
We stay cool and comfortable for the weekend with highs in the 70s both Saturday and Sunday. Fall starts at 8:54 pm Saturday.
FRIDAY
Mostly Sunny
Cooler
High: 68
FRIDAY NIGHT
Mostly Clear
Cool
Low: 46
SATURDAY
Mostly Sunny
Mild and Comfy
High: 72
SUNDAY
Sunny
Warmer
High: 78
MONDAY
Mostly Sunny
30% PM Showers
High: 80
Share your weather pictures with KMTV in the iContribute gallery:
Download the free Storm Shield app for ANY type of phone
Receive severe weather watches and warnings for your location as you track the storms on radar. Great for use at the office, at home, and while traveling.
For the latest updates delivered straight to your phone, download the free KMTV 3 News Now mobile app for iPhone and Android. The app also features weather resources including interactive radar and breaking news alerts.