Warm and Humid This Week
Spotty Storms Thursday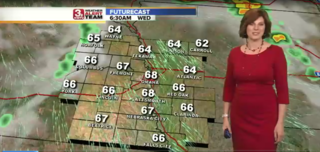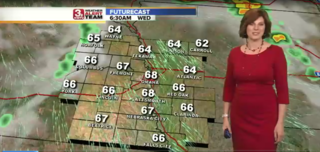 OMAHA, Neb. (KMTV) - Skies will be mostly sunny for Wednesday with an isolated showers and storms mainly west of Omaha. Most cities will stay dry al day, helping us warm into the upper 80s.
We stay in the upper 80s, if not at 90, for Thursday. In the evening, a few more rain showers and storms will roll through. Again, the rain won't be for everyone.
Rain chances drop off heading into the week as the heat continues to build. We are looking in the low 90s both Saturday and Sunday with a lot of sunshine.
WEDNESDAY
Mostly Sunny
Hot and Humid
High: 89
WEDNESDAY NIGHT
Mostly Clear
Mild
Low: 68
THURSDAY
Partly Cloudy
Spotty Storms Late
High: 89
FRIDAY
Partly Cloudy
Mostly Dry
High: 88

Share your weather pictures with KMTV in the iContribute gallery:
Download the free Storm Shield app for ANY type of phone
Receive severe weather watches and warnings for your location as you track the storms on radar. Great for use at the office, at home, and while traveling.
For the latest updates delivered straight to your phone, download the free KMTV 3 News Now mobile app for iPhone and Android. The app also features weather resources including interactive radar and breaking news alerts.