November 9th, 2017-Nebraska/Iowa Winter Weather Awareness Day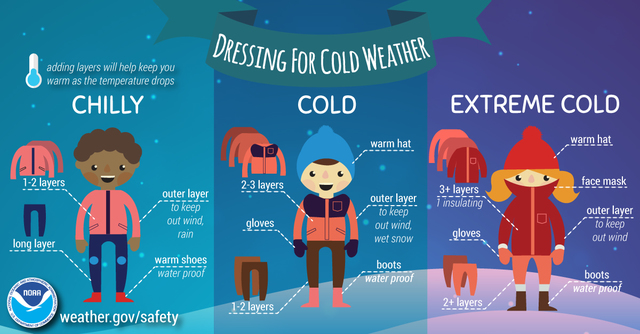 It's early November. That means harvest is wrapping up, it seems like every day is windy and getting colder so it's time for Winter Weather Awareness Day. Now is the time to refresh ourselves about the hazards of winter, and how to become "Weather-Ready" in our preparation. There is plenty of information in this year's packet, but make sure you check out the following key points for sure:
Hazard Simplification...What is it?  The NWS will no longer issue Blizzard Watches. All advisory-level situations will be handled by a single hazard product (Winter Weather Advisory).
Why do it?  The NWS has heard from customers and partners that they want a simpler structure to hazard information. Fewer hazards products, less confusion, better messaging.
What's does it mean?  The intent is a consolidated use of messaging to clearly highlight the most significant information in an easy to use format.
When does it start?  Because it's a nationwide project, it actually began in October 1, 2017. Probabilistic Snow Spreads Statewide
What is it?  Snowfall forecasts from all NWS offices across Nebraska will now include a "probability" of snow amount forecast. Basically, it's a probability of snow amounts exceeding (or not) a range of certain thresholds.
Why do it?  The goal is provide a range of potential snow amounts for planning purposes to allow people to make better plans and decisions regarding the snowfall impact.
What does it mean?  Armed with information about a range of potential outcomes, and the likelihood of occurrence, people can look beyond the deterministic forecast snow amount (i.e., 3"), and consider the amounts where are most likely to occur and less likely to occur.
When does it start?  The planned implementation date is December 1st .
Source: Omaha National Weather Service / NOAA