Omaha Steaks 5/14/18
$5 Burger Deal this Wednesday!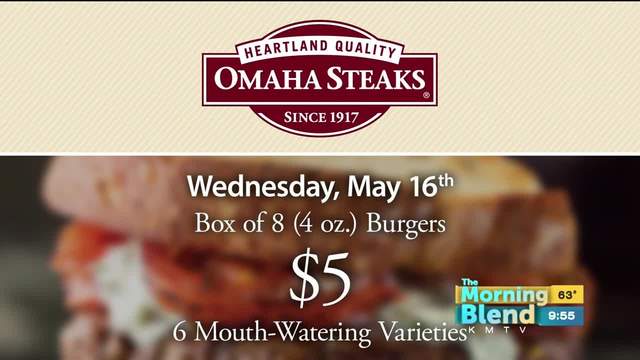 In preparation for the upcoming National Hamburger Day, Omaha Steaks is hosting a Burger Day on May 16. For one day only, you can take home a box of eight quarter pound burgers for just five bucks. You heard that right. Five bucks! And they aren't stopping there - they've got new mouth-watering burger toppers to take your summer bar-b-que to new heights. Those are only three dollars each.