Thu 09/20
Scattered Thunderstorms
Tue 09/25
Scattered Showers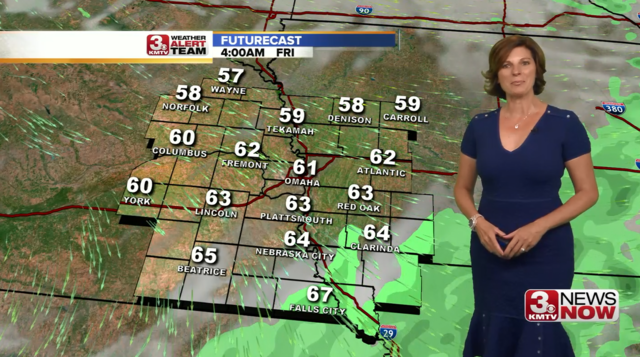 Omaha set a new record high on Thursday. The official high was 95° which breaks the old record of 93° set in 2016 and 1931.
Friday starts off with temperatures in the mid to upper 50s, and with a breezy northwest wind we will only warm into the mid 60s for the afternoon with mostly sunny skies. Keep a jacket handy if you have any outdoor evening plans.
We stay cool and comfortable for the weekend with highs in the 70s both Saturday and Sunday. Fall starts at 8:54 pm Saturday.
Read full story