Major local hunger relief effort underway
Hopes to collect 1.4 million meals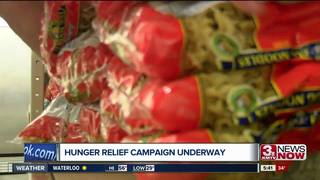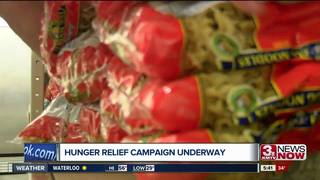 OMAHA, Neb. (KMTV) - For Carrie Hook's family, food drives were always something they supported. Until they found themselves on the opposite side of the aisle.
Previously, her family was the one donating. Then, her husband hurt his back while at work as an iron worker.
The injury placed a physical and financial strain on the Hooks, until she visited Together, Inc. As a client of the pantry, she received helped with groceries and assistance with her utility bills.
Food insecurity is something most think about during the holidays, but pantries like Together, Inc. know otherwise.
"It's not easy to ask for people to ask for help," said Executive Director Mike Hornacek.
According to Food Bank for the Heartland, 25,000 children in Douglas County live with hunger everyday while its 85,000 across Nebraska and 120,000 in Iowa.
Together, Inc. is one of many pantries that'll benefit from the annual food drive Shine the Light on Hunger which is lead Conagra Brands Foundation with the support of the food bank and many local businesses and organizations.
The goal is to collect 1.4 million meals for next year, said Angie Grote with Food Bank for the Heartland.
Some of those meals will benefit families like the Hooks, who say they look forward to paying it forward.
"Once we're back on our feet, that's exactly what we'll be doing," said Hook. "Because if we don't give back, then there's nothing left to give."
A portion of admission fees at the NRG ice rink at the Capitol District will benefit the hunger relief effort. To learn about other ways to give, click here.