Omaha approved $44.6M in TIF to go to 18 projects last year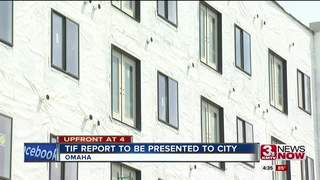 OMAHA, Neb. (KMTV) - Last year the city of Omaha approved 18 out of 25 tax increment financing (TIF) applications, totaling just over $44.5 million, according to a new report produced by the economic development staff.
A resolution passed by the city last August directs the planning department to compile TIF information and present a report to the council on or before May 1 each year.
The Midtown area, which includes Blackstone, saw the most TIF-approved projects last year with a total of 7. The projects include three apartment buildings, including Blackstone depot currently under construction.
Aksarben Village saw two projects approved for TIF by the Omaha city council last year, while North Omaha and downtown saw 4 projects.
According to the State of Nebraska, a project can qualify for TIF if the area is declared substandard, blighted, or in need of redevelopment.
The cty council will take a look at the report Tuesday.