Two arrested near 60th and Sorensen for shooting paintballs at cars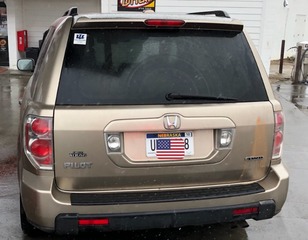 OMAHA, Neb. (KMTV) - Omaha police arrested two 18-year-olds Saturday for shooting paintballs at vehicles.
Law enforcement Tweeted they had received multiple reports of people inside a gold colored SUV shooting paintballs at other cars in northwest Omaha.
Multiple reports recently of a gold SUV shooting paintballs in the NW precinct. They were/are active today & spotted by my lateral recruit officer near 60th & Sorensen! Two 18yr olds booked into jail...may still be others active. #OPD pic.twitter.com/uj7QRZI1Cc

— Ofc. Jacob Bettin (@OPDOfcBettin) April 14, 2018
The suspects were spotted by an officer near 60th and Sorensen and taken into custody.
Both were booked into Douglas County Jail.