Two injured in Iowa helicopter crash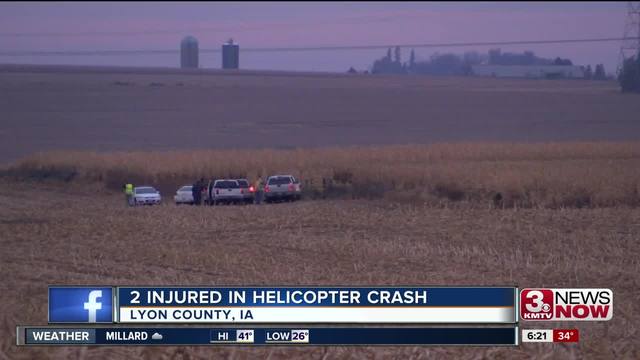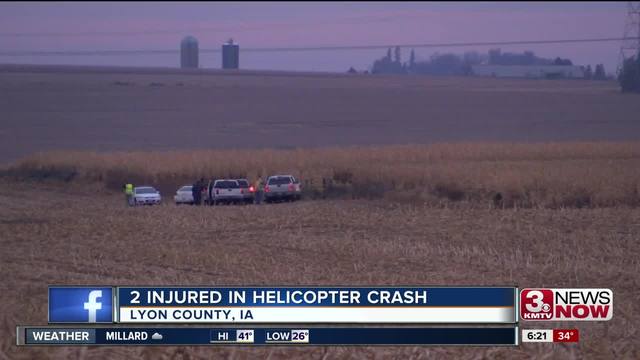 LYON COUNTY, Iowa (KMTV) - Two people were injured when a helicopter went down in Northwest Iowa Monday afternoon.
According to the Lyon County Sheriff's Office, the helicopter clipped an electrical wire and crashed.
At last check, the pair were in serious condition. The FAA is investigating the crash.