Handley's Diamond Cuts: Nebraska @ Minnesota
Huskers searching for offensive consistency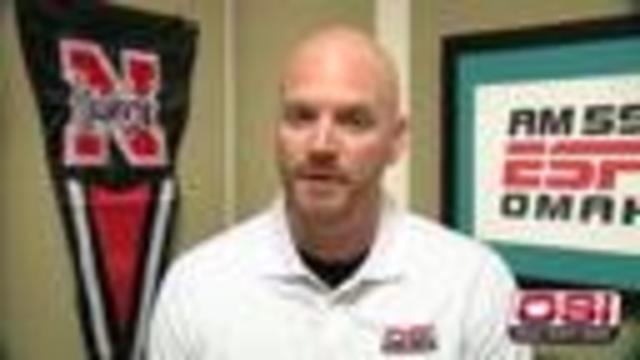 Nebraska (21-14-1, 5-3-1) vs. Minnesota (22-10, 7-2)
Siebert Field- Minneapolis, MN
Fri, April 21st 6:30 PM/ Sat, April 22nd 2 PM/ Sun, April 23rd 1 PM
THE TEAMS
Minnesota enters the weekend on top of the Big Ten conference with a 7-2 record. The Gophers have series sweeps over Ohio State and Michigan State but lost their first conference series last weekend to Indiana. Nebraska enters Friday with a 5-3-1 record in Big Ten play, currently sitting 4th in the standings. The Huskers are coming off of their first series defeat as well, losing to Iowa this past weekend at home. NU has series victories over Indiana and Maryland. Since 2012 the Gophers and Husker have played 14 times and the Huskers hold a 12-2 edge in the series. Minnesota has won 13 of their last fifteen games and have 10-5 record at Siebert Field. Nebraska is 6-4 in their last ten games and have dropped 3 of their last 4 games. The Huskers have been solid on the road going 7-3-1.
WEEKEND PITCHING MATCHUPS
Fri: NU- (Jr.) RHP Jake Hohensee (4-2, 3.06 ERA) vs. MIN- (Jr.) LHP Lucas Gilbreath (4-0, 2.28 ERA)
Sat: NU- (Sr.) RHP Derek Burkamper (2.3, 3.75 ERA) vs. MIN- (Fr.) RHP Brett Schulze (3-2, 4.89 ERA)
Sun: NU- (Jr.) LHP Jake Myers (5-1, 2.54 ERA) vs. MIN- (Sr.) RHP Toby Anderson (4-3, 6.75 ERA)
THE COACHES
Minnesota: John Anderson (36th season) 1,114- 736
Nebraska: Darin Erstad (6th season) 197-133-1
NUMBERS TO KNOW
Minnesota ranks second in the conference with .292 batting average. The Gophers are led by Eli Wilson (.440), Cole McDevitt (.383), and Jordan Kozicky (.365). The pitching staff has been highlighted by their closer Brian Glowicki who leads the conference with 12 saves and an impressive 0.44 ERA. Minnesota as a staff is among the top half of the conference with a 3.92 ERA.
Nebraska has two hot hitters in the lineup. Ben Miller and Luis Alvarado have both hit well over .400 in the last 10 games. Alvarado is hitting .459 in that stretch while Miller is hitting .429. The Huskers have a team batting average of .269. The pitching staff is one of the best in the conference with a 3.37 ERA as opponents are hitting 2.51 against NU pitchers. Nebraska is led by Sunday starter Jake Myers who has a team best five wins (5-1) and a 2.54 ERA. Myers enters the weekend with a career record of 14-3.