Creighton Eliminated From NCAA Tournament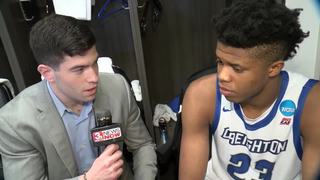 The Creighton men's basketball team had its season come to an end Friday in Sacramento as the Jays were eliminated by Rhode Island, 84-72. CU never led in the game and trailed by as many as 16 at one point.
The Rams move on to face former Creighton coach Dana Atlman & the Oregon Ducks on Sunday.
The Bluejays end their season with a 25-10 record.