Huskers announce Big Ten basketball opponents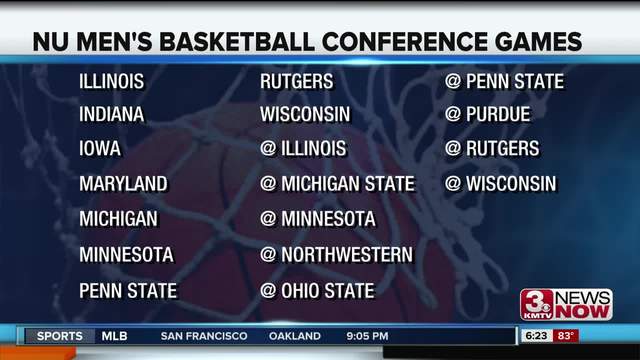 The Nebraska basketball teams announced their Big Ten opponents for the upcoming 2017-18 season on Monday. The NU men will host four teams that made the NCAA Tournament a year ago and three teams that went to the NIT.
This season, all conference teams will play two league games in the first week of December, then return to league action on or after January 2nd. Dates and times for all conference contests will be announced at a later date.
Here is the Nebraska men's basketball Big Ten opponents:
2017-18 Big Ten Opponents
Home
Illinois
Indiana
Iowa
Maryland
Michigan
Minnesota
Penn State
Rutgers
Wisconsin
Away
at Illinois
at Michigan State
at Minnesota
at Northwestern
at Ohio State
at Penn State
at Purdue
at Rutgers
at Wisconsin
Meanwhile, the Nebraska women's basketball team also announced its Big Ten opponents on Monday:
Nebraska's 2017-18 Big Ten Home Opponents
Maryland
Ohio State
Iowa
Purdue
Michigan
Penn State
Illinois
Wisconsin
Nebraska's 2017-18 Big Ten Road Opponents
at Maryland
at Iowa
at Illinois
at Indiana
at Michigan State
at Minnesota
at Northwestern
at Rutgers