Millard West advances to state semifinals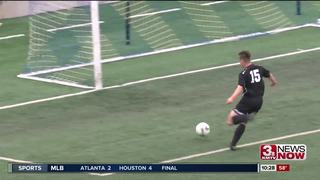 It was a back and forth battle but Millard West came out on top over Lincoln North Star on Wednesday in the Class A state quarterfinals, 3-2.
Braedan Evans scored the game-winning goal late in the 2nd half. The Wildcats now move on to face the top seed Omaha Westside in the state semifinals Friday at 8 p.m.